External Glass Cleaning Services
External Glass Cleaning Services in Dubai - Rope & Cradle Access Window Cleaning Company
External glass cleaning services are vital for maintaining the aesthetic appeal of buildings in Dubai. With the city's ever-growing skyline and modern architecture, clean and shiny glass facades have become a defining feature of Dubai's urban landscape. However, the harsh climate and frequent sandstorms can quickly dull the exterior glass surfaces, making them appear drab and dirty.  
Professional external glass cleaning services in Dubai use advanced cleaning techniques and equipment to remove dirt, grime, and other stains from exterior glass surfaces. These services are essential for maintaining the appearance of buildings and preserving their value. Clean and sparkling glass surfaces not only enhance the building's overall aesthetic appeal but also create a positive impression on visitors, tenants, and customers. 
Coral Blue specialize in external glass cleaning services that keep your residential and commercial property looking at its best – in every way possible. Neglecting the exterior of your property for a long time could lead to the deterioration of the building's structural integrity. Removing all the grime and build-up on the exterior of your building, our external glass cleaning services help to preserve the property for future years. 
External Window Cleaner Services
Windows are the gateways to a building that let in natural light and air and keep your residential or commercial space connected to the outside world. Our fully-trained and experienced external window cleaners use the latest equipment, tools and top-notch materials to deliver a consistent and high-quality finish.
Cradle Access Cleaning
Cradle access cleaning is an effective method for cleaning the external facade of high-rise buildings. Coral Blue can work with a cradle system to clean the high-level windows outside of your building, as we do with many of the residential and commercial buildings across the UAE. Our cradle access cleaning services are carried out with minimal interruptions, have no height constraints, and can be completed swiftly to provide you with excellent results for your specific needs. Coral Blue's dedicated team of professionals have the right training and qualifications to operate cradles professionally and safely. 
Rope Access Window Cleaning
Rope access window cleaning, also known as abseil window cleaning, is the perfect way to clean the highest, hard-to-reach windows of a building. If you have been searching for a safe and fast cleaning service to clean windows, Coral Blue's abseil access cleaning is your right choice. Thanks to our reliable, highly skilled crew and superior rope access window cleaning service, you can enjoy the unobstructed view of the city through spotlessly clean windows.
Cladding Cleaning
If you are planning to get the dirt-covered cladding cleaned thoroughly, but is worried about the potential damage of pressure washing on the surfaces, let Coral Blue help you out. Have your cladding cleaned professionally but safely by our team of cladding cleaning specialists. Our non-abrasive and PH-neutral cladding cleaning system protects the cladding's external layer while offering a deep and thorough clean.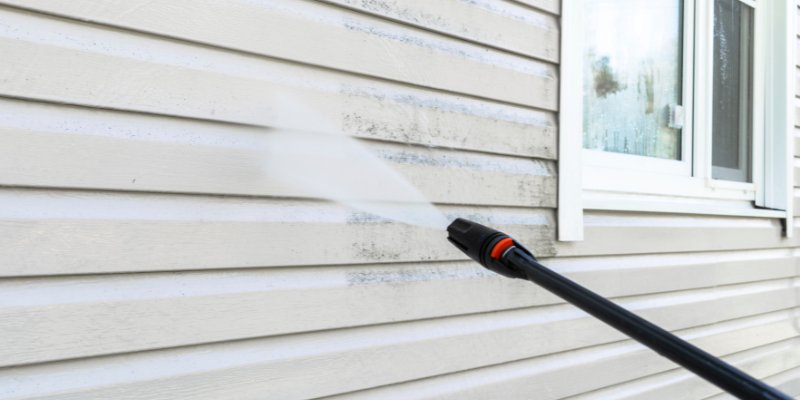 Façade Cleaning
Coral Blue provide industry-leading facade cleaning & AC duct cleaning services to customers spanning multiple industries. A dirty and grimy-looking building facade can be an eyesore. Having the facade cleaned and restored professionally not only improves the overall aesthetic appeal and value of the building but will also help you save money on repairs and replacement costs down the line. 
FROM THE BLOG
Latest News & Articles